Product Description
Voith Coupling Maintenance R16K400M for Steel Mill ** low Noise Coupling Bearing Shell ** Horizontal Shaft Coupling Turbine **
** Pump Spare Parts Impeller ** Half Shell Coupling Bearing **
2018.05 Voith Coupling Maintenance for Ma'anshan Steel Mill owened power plant.
1. check the clearance of gears, bearing bush,( 56383138, 56383120, 56383061, 56338087, 56338005, 56337969, 56337934, 56337854, 56240573, 56240508, 55862326, 55836007, 1#--10#) ** High Speed Coupling Bearing Shell ** Pump Wheel For Coupling **
2. check the dimension of scoop tube and clearance
3. main oil pump overhaul
4. auxiliary oil pump overhaul
5. check all valves on the pipe line
6. dye check of surface
7. ultrasonic inspection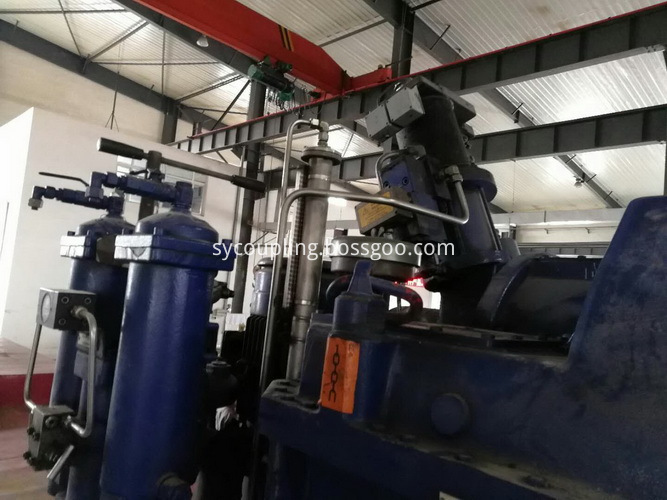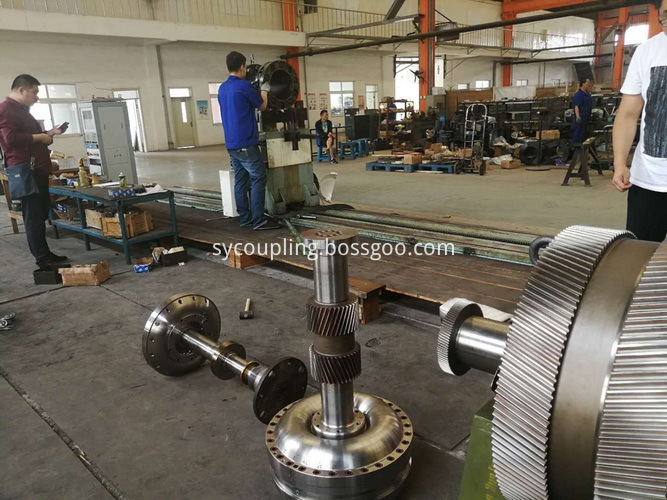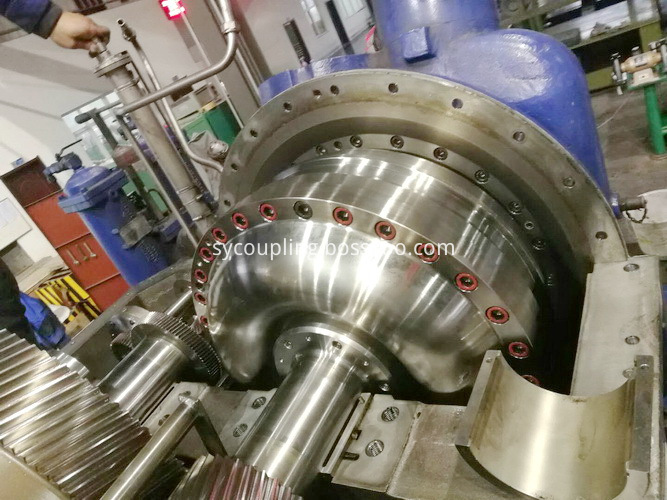 How to reduce the coal consumption for a thermal power plant?
Here is a Comprehensive Solution Proposal of Energy Saving Transformation for Boiler Feed Water Pump in Thermal Power Plant
Transformation Plan R15K551.1 :
First, take out the gear lubricating pump and the centrifugal working oil pump from the coupling. Take out the pump wheel and turbine wheel. Add a set of new designed gear coupling ( our patented product ) instead. Add a new set of lubricating system with gear oil pump, Take out original working oil system and transform the lubricating system. Keep all parameters same as original, after techanical transformation, average annual load is about 75%. The average electricity saving ratio is at least 23%. It could declined the station service power consumption ratio about 0.65.
Our company: Shenyang German Machine Hydraulic Transmission Machinery Co., Ltd. is located in the center of China industry base, Northeast of China. We engaged in energy saving project for thermal power plant of 200WM, 300MW, 330MW and 600MW, we have over ten years experience in this project, and have well finished more than 20 projects in China, to cut down the cost for about 23--25% for power plants.
Besides, we also provide technical service for power plant couplings, pumps, and all kinds of spare parts for booster pump, boiler feed water pump, couplings, especially for Voith couplings.
If you are interested in this energy saving project, please don't hesitate to contact us, we will give you a professional suggestion for your power plant.
With the foundation of honest operation and responsibility of helping the customer settle the problem in time, our company gained great horner in the customers of construction machinery industry.
We insist on the principle of customer first, with the quickest supply speed and time, perfect quoting system and rapid delivery method, our company can settle the problem in shortest time to reduce the cost for client.
Delivery Time: Nomally 30 days after receiving the prepayment, subject to the volume of the practical order.
inspection
We have the chemical elements analysis centre and the mechanical testing centre
which include the following quality control measures:
Spectrographic analysis, magnaflux crack detection, ultrasonic detection, dynamic
fatigue testing hardness testing, proof and ultimate breaking strength test...
TUV DIN EN ISO 9001: 2000 & ISO/TS16949 available

Packing and Shipping
Our products are all packed in wooden cases to ensure zero damage. If customers
have specific requirements for the packaging, we will gladly accommodate. The products
will be sent to you within 30 days and we will arrange everything from the initial consultation
to the delivery of your chosen port anywhere the world.


Advantages:
1) Superior quality guaranteed
2) Competitive and reasonable price
3) Long lasting and reliable working life time
4) Fast lead time
5) Able to produce according to specification with control
6) Packing according to specifications required
7) Positive client feedback in abroad and domestic markets
8) Professional manufacture and offer the best serve
Our Serve:
1) Experienced engineers answer all your questions
2) Customized design is available
3) Offer surveying and mapping at site