Product Description
Metal Casting Scoop Tube for Coupling ** Shaft Coupling Clutch Gear ** Coupling Gear **
Working principle of a scoop coupling: The oil flow gives up power as it return to the impeller again and thus the cycle is repeated ? The input side of the scoop coupling connected to the motor is known as the pump side and the output side connected to the load is known as the turbine side ? Hence while running the power is transmitted from the motor to driven machine through the rotating forced vortex of oil ? As the fluid flow from impeller to runner there is slip between these two parts.
** Galvanization Coupling Gear ** Coupling Bearing Shell **
Our company can supply high quality Equipments for Power Plant, Pump Spare Parts, Machine Part for Coupling, various kinds high quality original and customized stainless steel casting scoop tube. Casting turbine wheel for Power Plant, alloy turbine wheel, pump wheel, scoop tube and bearing shell etc.
** High Speed Coupling Bearing Shell ** Half Shell Coupling Bearing **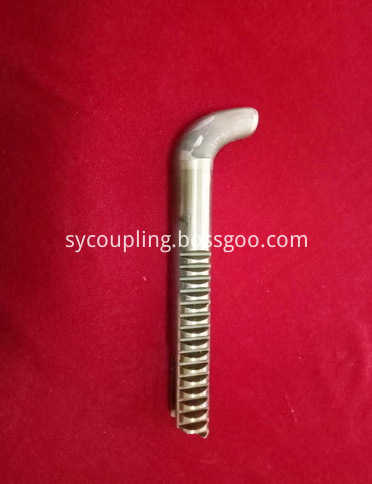 ** Low Noise Coupling Bearing Shell ** Chain Coupling Accessory **
Size & Material: as required
Design: our new design or same as old parts
Package: standard export packing or customized
Transportation: by truck, by plane, by ship
Advantages:
1) Superior quality guaranteed
2) Competitive and reasonable price
3) Long lasting and reliable working life time
4) Fast lead time
5) Able to produce according to specification with control
6) Packing according to specifications required
7) Positive client feedback in abroad and domestic markets
8) Professional manufacture and offer the best serve
Our Serve:
1) Experienced engineers answer all your questions
2) Customized design is available
3) Offer surveying and mapping at site